Traumhafte Reviere

Berlin, Brandenburg und Mecklenburger Seen

Jetzt Buchen!
Willkommen bei 5 Sterne Yachtcharter!
Welcome to 5 Sterne Yachtcharter!
Step on board and enjoy our luxuriously equipped Linssen steel yachts. Cruise lakes and rivers in a region that is known to be one of the biggest abundant with water throughout Germany.
In our main base in Zehdenick (60 km north from Berlin) a large fleet of Linssen 9-series yachts is available in lengths of 10 to 13 meters. Additionally, you can also charter from Berlin the sizes 36. and 40.9 starting season 2013. All yachts are beautifully arranged and technically fully equipped.
In regards to "persons-on-board" we always speak about comfort occupancy. However, you can always add another 2 guests as all boats have the "Easy Sleep Convert System" that allows the saloon settee to be converted into a bed for another two people. Read more about us and our proposition on the next pages.
Berlin City TourInto the heart of the capital
En-route with yacht and bicycle
Wonders of Nature never so close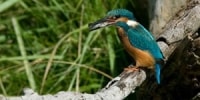 Following the poet's footsteps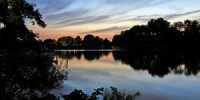 History changed in perspectives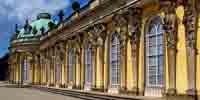 Beautiful waterways